With so many ways to earn a living, possibilities are limited only by one's imagination. Meet eight Omaha entrepreneurs who've carved innovative niches with minimal startup costs.
Master organizer
Lisa Tonjes Moritz owns Helping Organize People/Photos Everyday, or "HOPE." A member of the National Association of Personal Organizers, she specializes in photo and memorabilia organization. With only the upfront cost of books to hone her craft, Moritz launched her business by trading services with a website developer in exchange for an organized craft room.
For anyone considering professional organization, she recommends becoming involved with an association or group to brainstorm with successful peers.
"When I started in Omaha, I was afraid to reach out to anyone because I thought they would view me as competition," she said. Because of that, she makes a point of helping others who are just starting out in the business.
Photographer
Freelance photographer Tiff Ziesel captures important milestones in life such as weddings and senior portraits.
Major startup costs for her business were the creation of a website and a camera.
"You have to start somewhere, whether it's a basic digital camera or a DSLR," Tiff said. "It's really about your eye at the end of the day, and your composition."
Trends come and go, so Tiff encourages potential photographers to keep an eye out for new ways to encapsulate a moment in time.
Voice talent
Nikki Boulay, a singer and voice actor, was exposed to her trade while working at an Omaha radio station two decades ago.
With a sweeping reach, voice acting is "everything from 'Thanks for calling PayPal,' to 'Tonight, on the Oscars,' to movie trailers," she said. Vocal coaching and a demo tape were her only startup expenses.
Boulay said the industry is "feast or famine," which makes it important to find consistent clients in a competitive and often changeable market.
Personal concierge
Omaha's Girl Friday Concierge, owned and operated by Juli Bender, provides "your key to more time" by offering an assortment of services such as errand-running, gift-wrapping, proofreading, preparing mailing lists, and house and pet sitting.
To launch her business, Bender prepared by purchasing insurance, setting up a trademark and building a website.
She encourages anyone considering the concierge industry to charge appropriately.
"When you first start out, you don't realize the operating expenses and paying all your own taxes and the value of your time," Bender said. "If your prices are too low, you can't make ends meet without running yourself ragged."
Etiquette coach
Kelly Thedinger offers her expertise at the Protocol School of the Midwest, which helps professionals build better relationships and be more successful in their careers.
Offering consulting to everyone from religious organizations to incarcerated inmates, her mission is to teach networking skills, the art of conversation and proper etiquette for everyday interactions in business and personal environments. Her rates are based on the duration and subject matter of her seminars.
Thedinger said that although many people equate etiquette with being fancy, it really is the action of treating others with kindness and consideration.
Thedinger, who is certified by the American School of Protocol, said that after the appropriate training, the only investment for an etiquette coach is dedication and a client base.
Family advocate
Wendy Andersen's mission is to help parents of special needs kids. Redefining Normal serves the community through webinars, coaching and consulting. With a viewpoint of gratitude and advocacy, she meets with families to re-establish what it means to live a "normal" lifestyle. Andersen, who will launch a six-week course in March, teaches concepts such as physical activity and healthy meal planning.
"I have friends who do (consulting) with literally no startup costs and only word of mouth, but I do recommend a website."
Senior caregiver
Senior caregiver Valerie Trimble has worked in tandem with her mother, Judy Fleming, for more than nine years. Fleming, a retired nurse, was asked to watch over a friend's mother, and Trimble joined part time on a temporary basis. Nine years later, they have continued to provide private, in-home care to families throughout Omaha, bringing comfort to older adults who need assistance. Trimble's work includes light tidying of the house or apartment, providing companionship and assisting with daily tasks.
Trimble's advice to those considering the work is that "you have to be a people person and a caring person, or you are just going to want to walk out."
Copywriter
Lauren Bonk
Lauren Bonk makes use of skills she learned as a college student majoring in English and theater.
In establishing The Curtain & Pen website and blog, she focused on learning everything she could about copywriting, and recommends that aspiring writers do the same. She said it is important to know what audience will be reading a particular piece and to cater to it.
By establishing a consistent group of clients, she has built a steady business that continues to grow each year.
Bonk's startup costs included Internet and a domain name for her blog.
Personal Assistant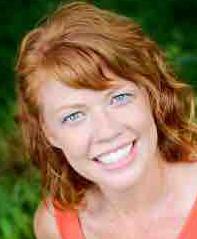 Stephanie Feltus was a working mother who saw a need and filled it when she launched MyRobyn, a household assistant business that offers meal preparation, errand-running, laundry services and light housekeeping.
She advises potential entrepreneurs to be wary of unnecessary costs, as some startup investments are more important than others.
That advice comes from personal experience. Feltus said when she started her business and built a website for it, "I probably overspent money, thinking 'if you build it, they will come,' because five years ago it was not as easy to develop a web presence on your own."
http://www.omaha.com/special_sections/self-starters-with-bright-ideas/article_dcb2e095-227a-5532-964a-f782924fed12.html