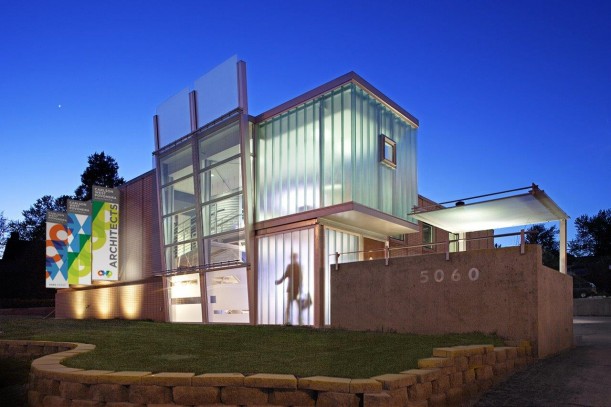 Carlson West Povondra Architects began in 1987 with a philosophy of client-centered design – an approach it has carried forward in the intervening decades.
The full-service architectural firm's design expertise is vast. It spans education, commercial office, justice, police, fire, senior and supportive housing and spiritual design. CWP projects have included repurposing buildings and interior renovation in addition to building from the ground up.
"We have a lot of land available here in the Midwest," said Mike West, senior principal and architect. "But we also work toward slowing urban sprawl. We're always looking at what exists and can sometimes repurpose buildings that may seem otherwise disposable. Sometimes, it's a matter of helping a client to fully envision their space."
The firm's staff of 25, based out of 5060 Dodge St. is made up of architects, interior designers, construction administrators, urban designers and support staff.
Jamie Eckmann, head of business development and a partner, said the firm's architecture, interior design, graphics and construction departments "evolved towards a more collaborative environment" in recent years.
"We encourage younger professionals to question and learn from the experiences of those with years of experience," Eckmann said.
The firm completed a rebranding process and full interior renovation of their building about two years ago. That project promoted flexible and collaborative work, while allowing individuals to maintain productivity.
Reference books and product publications, once prevalent in an architect's space, all but disappeared, replaced by digital resources, and physical product samples of exterior materials as well as carpeting, floor and wall tiles were shifted into a product library outfitted with a specialized lighting system that shows how a color scheme looks in a range of natural and artificial lighting.
Clients "can experience how they will function in their yet to be built building," Eckmann said.
West said clients can also see how light changes within a space over the course of a day and with the seasons, as a summer afternoon and winter morning often will create different lighting.
Darin Blair, senior associate and architect, said virtual reality offers another opportunity to experience what a building will be like before it's constructed.
VR allows for clients to evaluate plan layout, experience lines of sight for improved observation and security, view multiple variations of finishes and walk their space as it is changed in real time, Blair said.
"We could always discuss how a space looks, but now we can show clients how the space feels," he said.
The firm's evolution has earned it the honor of the Greater Omaha Chamber's Small Business of the Month Award for March.
For more information on CWP Architects, visit the firm's website at cwparchitects.com.
Written for the Omaha Daily Record: https://www.omahadailyrecord.com/content/cwp-architects-design-future-through-client-cooperation